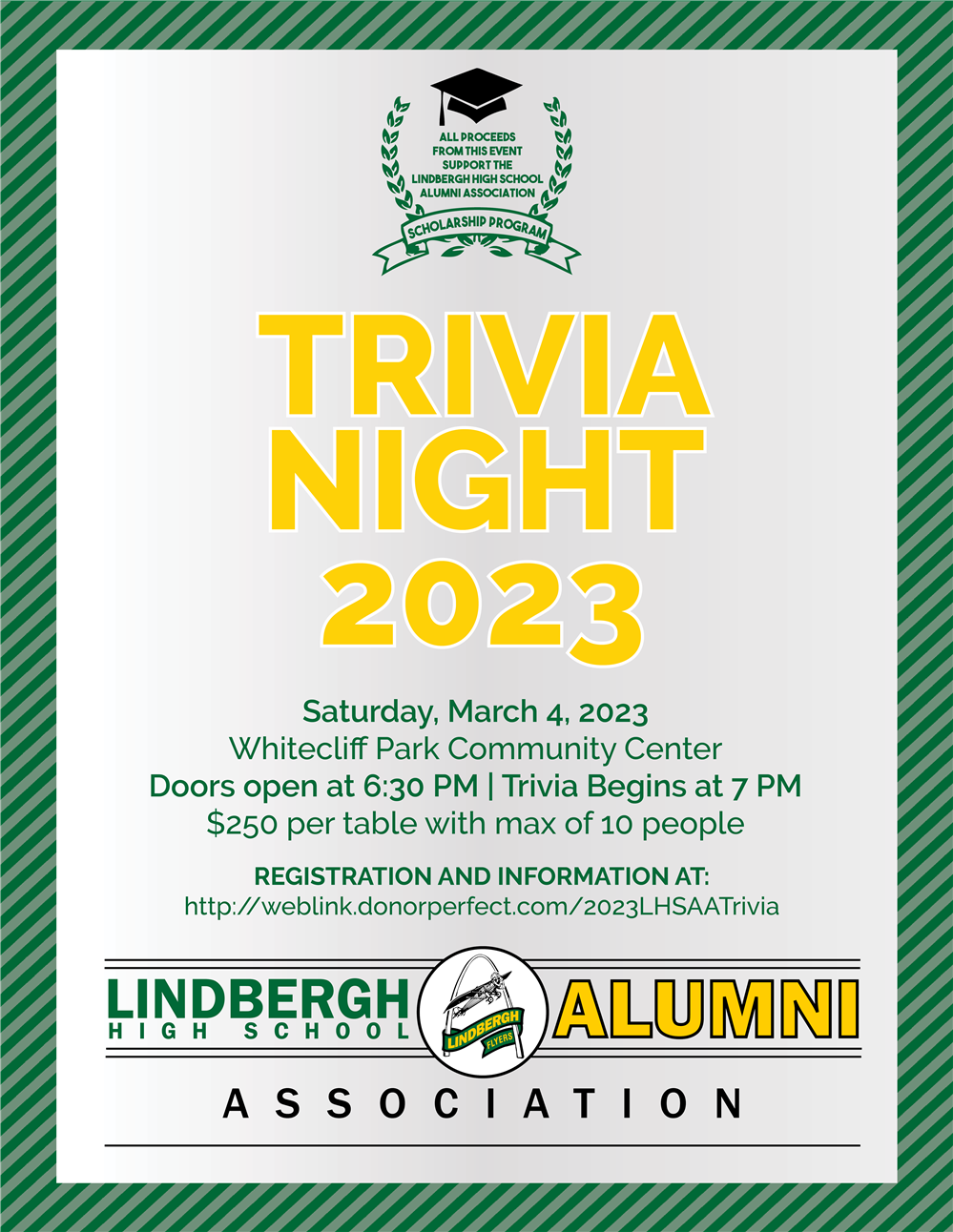 We are back in person! Gather your friends and family for a fun night of trivia! Make sure to reserve your spot today for the 19th Annual LHSAA Trivia Night since tables are limited! All proceeds go toward scholarships for graduating LHS seniors. Sign up here: https://buff.ly/3GCTESQ

For more information about Trivia Night, click here!

Have more questions? Contact Suzi Seeker at 314-496-4048 or sseekerlhstrivia@yahoo.com or Connie Frigerio at 314-724-4766 or cmfrigerio@gmail.com.