Lindbergh Schools Foundation Innovation Grants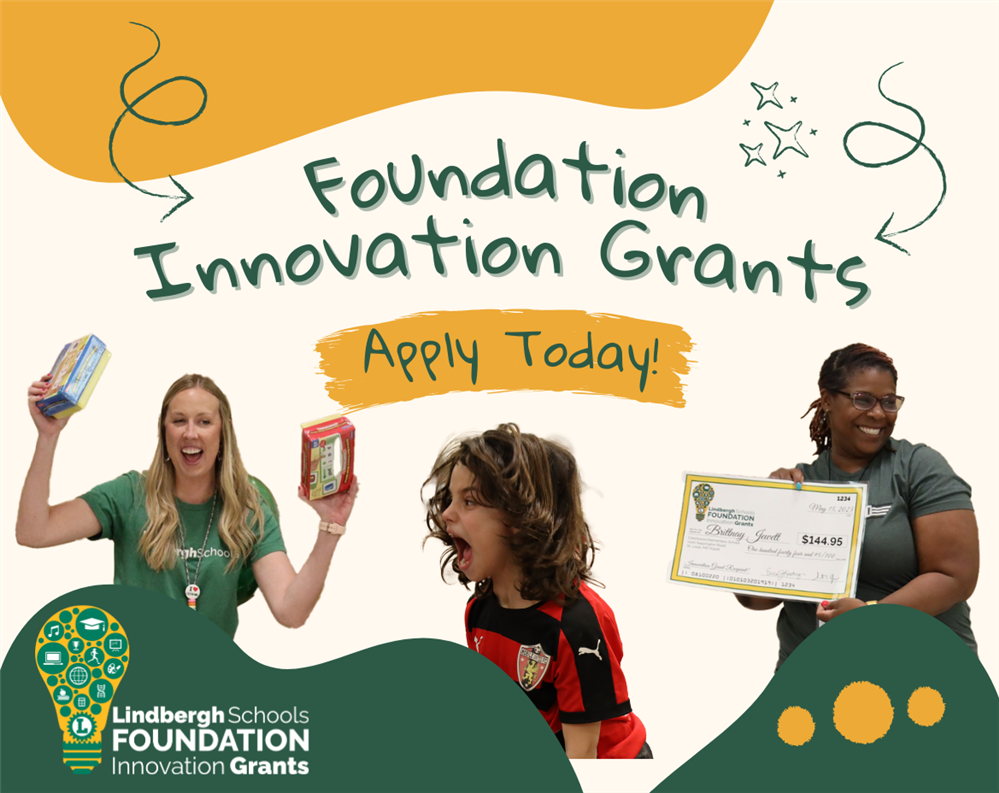 Lindbergh Staff, the grant application will reopen the first week of every month!

Do you want to get a head start on the application process? Here are the required questions when applying for a grant:

1. What are you requesting?

2. Why do you need it?

3. How fast will you begin using it?

*Note: Please allow 4 weeks for requests to be approved, ordered,and delivered*
The open application period will be during the first week of each month. If you have an idea, apply at the beginning of the month.

Open application periods for this school year are:

September 4-8, 2023

October 2-6, 2023

October 30 - November 3, 2023

November 27 - December 1, 2023

January 1-5, 2024

January 29 - February 2, 2024

February 26 - March 1, 2024

April 1-5, 2024
We ask that you research the items you are requesting, submit your request with the specific link to the items and that your requested items come from one of the following approved businesses below (where the Foundation already has a tax-exempt account):

Amazon

Target

Walmart

Costco

Sam's Club

Michael's

Lakeshore Learning
ADDITIONAL INFORMATION:

Any Lindbergh staff member is eligible to apply! You do not need to be a teacher.

There is a limited amount of funding. So apply when you have an idea.

There is a maximum request limit of $500/staff member per school year.

You can request $100 in funding today, and then another $400 later if/when you need it.

Be creative and think outside of the box!