Lindbergh Schools Foundation Kicks Off Innovation Grant Delivery and Lunch and Learn Program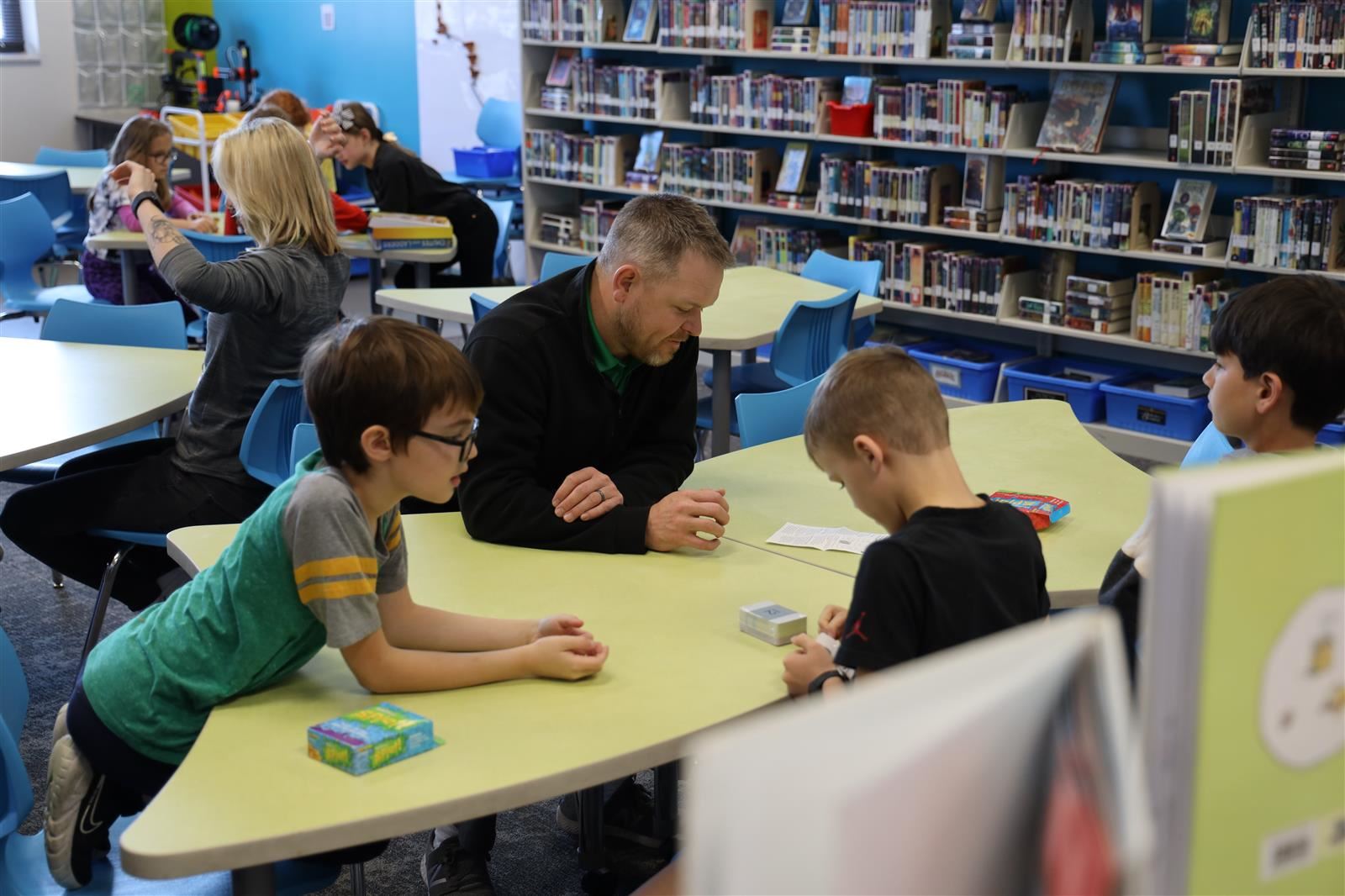 Date: Oct. 6, 2022
In a heartwarming celebration of innovation and educational excellence, the Lindbergh Schools Foundation marked the end of September by awarding its first round of grants for the school year at Truman Middle School. This momentous occasion was paired with the launch of the Foundation's new initiative, "Lunch and Learn," forging connections and fostering creativity among Lindbergh's dedicated educators.
The Lindbergh Schools Foundation has been committed to enhancing the learning experience of its students and supporting the district's outstanding teachers. To achieve this goal, they have continually refined and adapted their Innovation Grants program to meet the evolving needs of educators.
During the challenging days of the COVID-19 pandemic, the Foundation introduced "rolling grants." This innovative approach allows teachers to submit grant applications throughout the year, empowering them to implement creative ideas in their classrooms. These grants provide funding of up to $500 for projects that drive innovation and engage students in unique learning experiences.
Building upon the success of the rolling grants program, the Foundation has introduced monthly teacher luncheons. Led by Erica Keating, Foundation Director, along with dedicated Foundation Board Members, these luncheons provide an opportunity for face-to-face interaction with Lindbergh teachers. During these gatherings, the Foundation team not only awards grants but also listens to teachers' needs, gains insights into their classrooms, and forms personal connections with the educators they support.
The September Innovation Grant recipients are shining examples of Lindbergh's passionate and inventive educators. They are:
Sarah Keck-Bakai, Sappington, for "STEM Challenge Materials"
Brooke Huffman, Sperreng, for "Independence in Cooking"
Tina Christanell, Sperreng, for "Zen Den"
Beth Bridwell, Crestwood, for "Fairy Garden"
Ginger Kekich, Truman, for "Classroom Set Palm Rejection Stylus Pens"
Holly Gleich, Truman, for "Collaborative Learning Setting for Multilingual Students"
Jordan Stevens, Long, for "Three-Dimensional Art Mediums"
These dedicated teachers have demonstrated their commitment to enhancing the classroom experience for their students through their innovative project proposals.
The Lindbergh Schools Foundation continues to be a beacon of support for Lindbergh educators, providing approximately $30,000 in Innovation Grants each school year. These grants empower teachers to turn their creative visions into reality, enriching the educational journey of Lindbergh students.
As the Lindbergh community comes together to support its educators, it is evident that innovation and dedication to student success remain at the forefront of Lindbergh Schools' mission. The Foundation's Innovation Grants program is a testament to the unwavering commitment to excellence that defines the Lindbergh educational experience. Congratulations to the September grant recipients, and thank you to the Lindbergh Schools Foundation for championing innovation in our classrooms.