Lindbergh Staff Win Hundreds in Prizes from Foundation On Opening Day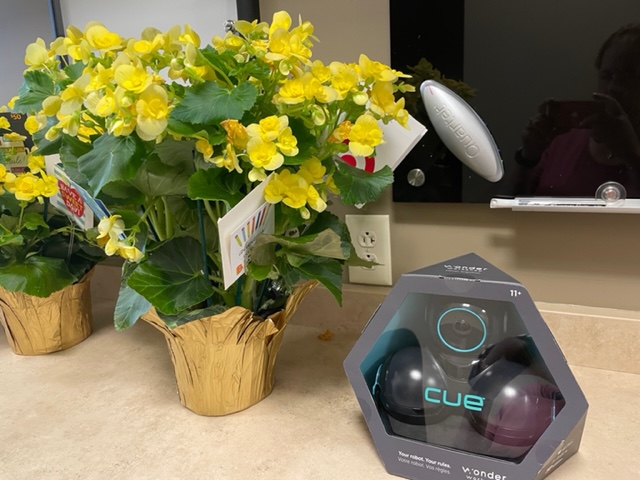 Date: August 17, 2022
Lindbergh Schools' Opening Day was nothing short of a lucky charm for 11 fortunate staff members who walked away with exciting prizes, thanks to the generosity of the Lindbergh Schools Foundation Board Members. The air was filled with anticipation as hundreds of participants entered for a chance to win, and the joyous draw added a sprinkle of excitement to the beginning of the new school year.
The highlight of the event was the gift card bouquets, lovingly donated by Lindbergh Schools Foundation Board Members. Each board member selected a gift card and added a personalized note to show appreciation to Lindbergh's dedicated teachers. These vibrant bouquets were not just beautiful but also valued at approximately $150 to $200 each, making them a delightful surprise for the lucky winners.
Here are this year's fortunate recipients:
Gift Card Bouquet Winners:
Kara Hickey - Sappington
Kristi Kienzler - Lindbergh High School (LHS)
Jessica Ostrich - Long
Tim Deposki - LHS
In addition to the captivating gift card bouquets, there were more prizes to be won, with several staff members taking home $50 Mini Grants, which can go a long way in enhancing the classroom experience. These winners were:
$50 Mini Grant Winners:
Judy Girard - LHS
Corinne Wenz - Long
Christel Thurmond - Dressel
Jean Madrid - Concord
Megan Chitwood - Truman
The excitement continued to build as a Cue Robot found its new home with one lucky staff member. The recipient of this remarkable prize was:
Cue Robot Winner:
Jennifer Syrett - Sperreng/Gifted
Last but certainly not least, a Lindbergh Swag Bag, undoubtedly filled with Lindbergh pride, was awarded to:
Lindbergh Swag Bag Winner:
Amy Hooper - Crestwood/SSD
As the winners celebrated their good fortune, it was a heartwarming reminder of the Lindbergh community's appreciation for its dedicated staff members. These prizes, generously provided by the Lindbergh Schools Foundation, serve as tokens of gratitude for the unwavering commitment and hard work that Lindbergh's educators bring to their classrooms each day.
Congratulations to all the winners, and a sincere thank-you to the Lindbergh Schools Foundation Board Members for making Lindbergh Schools Opening Day even more special. Your generosity has added a touch of magic to the start of the new school year, reminding us all of the wonderful community that Lindbergh Schools is built upon.