Making An Impact: It Counts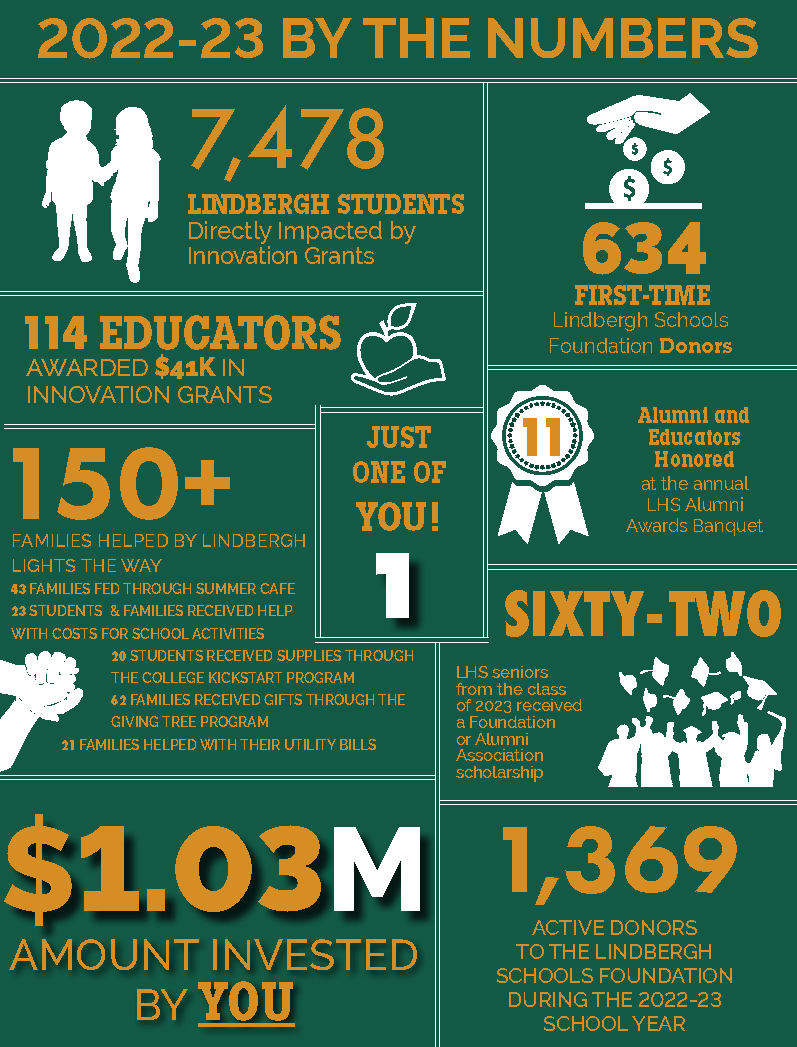 EVERY SINGLE TIME YOU INVEST IN

THE LINDBERGH SCHOOLS FOUNDATION,

YOUR INVESTMENT HELPS US MAKE A LASTING IMPACT.

Some groups or businesses may call this an annual report. We call it a Gratitude Report.

We are thrilled to share with you our Gratitude Report for the 2022-23 school year at the Lindbergh Schools Foundation. Your incredible support has touched our hearts and made a significant impact on our students and teachers.
View Our Gratitude Reports Below:
2022-2023 Gratitude Report

2021-2022 Gratitude Report

2020-2021 Gratitude Report

2019-2020 Gratitude Report
HAVE A QUESTION ABOUT A SPECIFIC PROGRAM OR OUR IMPACT?

Contact the Foundation Office for More Information:

Erica Keating

Foundation Director

ericakeating@lindberghschools.ws

314-729-2400, x8831

9350 Sappington Road

St. Louis, MO 63126